Category: Events and Campaigns

The Manila Ocean Park and Crispy Fry Breading Mix team up to present Fam-O-Lympics to promote engaging sports and memorable family bonding activities to Filipino families this summer. A series of outdoor challenges tests the dexterity, wit, stamina and team work of six (6) teams/families or a total of 24 participants to vie for the most coveted Championship title. As early as 10:00 AM, throngs of families troop to the Manila Ocean Park to witness the opening ceremonies enliven by young talents led by the Ramon Magsaysay High School Band. The main competition begins in the afternoon, where players undergo three (3) rounds of various competitions to spot the best among the rest.

Christine Mae Castillo confesses that joining the Fam-O-Lympics is her idea and she is happy to see that her husband and kids are enjoying their quality time together. Arcturus, the head of the Catbagan family shares that their team strategy is very discreet, each one knows what the other is thinking, which allows them to gain more confidence in tackling each obstacle. Everybody believe that team work is very important in this competition. Each member has a valuable contribution as each game requires different sets of skills and capabilities. In fact, the youngest contestant Laura Mae Lim proves to be very competitive in trying to conquer her matches.

School children in the Philippines face many challenges; sometimes, even the simple walk to school in the morning can be an arduous journey. Students cross rivers, traverse mountain peaks, even go through battlegrounds just to go to school. And when they arrive, they are faced with meager resources — overcrowded classrooms, the lack of books and school supplies — which all make for an uninspiring learning environment.
That is why starting on its 76th year, Procter and Gamble (P&G) Philippines is setting out to make these students' journey more worthwhile. Taking its commitment to education to the next level, P&G will provide technology and connectivity to Filipino students nationwide with its e.Studyante program.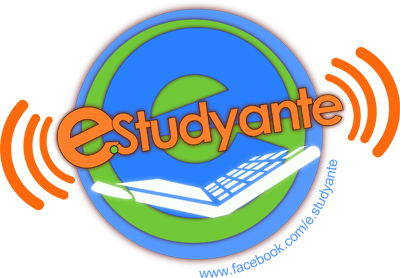 Along with partner Smart Communications, Inc. (Smart) and Synergeia Foundation, the e.Studyante program will provide kids from selected schools with an XO Laptop from the One Laptop per Child (OLPC) Association. The XO laptop is a rugged, low-power, connected laptop especially designed to make learning more engaging and more fun for students.
Students can use their laptops not just to learn but to share and connect with each other, with their communities and with the world – helping them all become an "e.Studyante."
The goal is simple: Give out 1,000,000 laptops in time for P&G's 100th year. And you can help.